The best of low price, budget hotels in Lahore
Which are the hotels in Lahore with low price ? How many hotels in Lahore are there? Which are the best Lahore hotels for couples? What are some of the good Lahore hotels for family? Where to stay in Lahore for Shopping ? Which is the best Lahore hotel in Johar Town? Where are the best hotels in Lahore Gulberg? Are there hotels near Lahore airport ?
---
---
Lahore is Pakistan's centre of culture, music, fashion and entertainment. It is the capital of the Punjab province and its wealthiest and the most industrialized region. The Sufi dargahs, the Sikh shrines, and the Mughal era buildings, mosques and gardens attract thousands of visitors annually and make Lahore one of the most visited cities in Pakistan.
Where you decide to stay in Lahore depends mostly on your purpose of visit. Lahore is a big city, with a lot of traffic. Walking may be difficult, especially when the heat becomes unbearable. You can easily hire an Auto Rickshaw, a Chingchee, Careem or Lyft to take you from door to door.
Lahore has more than 150 hotels that cater to all kinds of people: from back-packing students, migrant workers, businessmen, those awaiting medical treatment, to honeymooners and foreign travellers. Most of the hotels in the city fall in the low-budget to mid-range category, Lahore has a small number of hotels that are truly upscale and full service, however, their number is steadily increasing as Pakistan gets better at handling security and attracts more tourists from abroad.
In this article, (and across this website in princple), we will recommend only reputable and highly rated hotels in the city of Lahore, most of which have special security arrangements in place.
Most of Lahore's hotels are clustered in high-density, commercial areas around Mall Road and Gulberg. Some hotels are found near the Expo Centre in Johar Town as well as the Cantonnment and the Defence Housing Authority (DHA) surrounding the south and the east sides of the city.
What you must know before booking and checking into a hotel in Pakistan
While checking into any (legally operating) hotel in Pakistan, guests are required to present their National Identity Card (NIC). Most hotels across the country maintain a strict policy about prohibiting unmarried couples from checking-in together. You may need to produce proof of marriage when requested.
Foreign tourists including visitors and pilgrims from India may find that not every hotel will accept their booking. Many budget hotels will simply refuse to take non-Pakistani guests mainly for security reasons. Therefore foreign visitors are justly advised to call their hotel of choice before hand and find out if they are able to reserve a room.
---
Our top picks for the best hotels in Lahore, Pakistan
Hotel descriptions to follow
---
How we bring you the best deals on hotels in Lahore, Pakistan
[ls_content_block id="4255″ para="paragraphs"]
---
How has the covid-19 pandemic affected the hotel experience
[ls_content_block id="4327″ para="paragraphs"]
---
Lahore hotels near the Data Darbar and the Walled City
No trip to Lahore is complete without paying a visit to the Historic Walled City which is now commonly known as Androon Shehr (Inner City). Almost all of Lahore's historic sites are located within this 3 sq.km. The walled city was formally established by the Mughal Emperor Akbar between –
Akbar's grandsom Shah Jahan made considerable contributions with the intricately decorated Wazir Khan mosque, the Moti Masjid, the Shalimar Gardens and the Sheesh Mahal with the Naulakha pavillion in it's north corner. The surrounding Naulakha Bazaar is named after this pavillion.
His great-gandson, Aurangzeb, commissioned the majestic Badshahi Mosque that faces the Alamgiri Gate of the Lahore Fort. Both the mosque and the gate have both become prominent symbols of the city.
Lahore is affectionetly called Data ki Nagri as it is the final resting place of Data Ganj Baksh who died here in 1077 AD. His shrine, the Data Darbar [dɐtɐ dʌrbɐr] is the largest Sufi dargah in South Asia asd attracts thousands of visitors daily. Over one million people gather at the Urs festival, held annually around the 20th of Rabi' al-awwal of the Islamic calendar. The security is extremely high during this time with all streets leading to the Darbar closed to traffic and secured with barbed wires and barricades.
---
Hotel One is is part of the Hashoo Group which operates the Pearl Continental chain of five star hotels across Pakistan. It provides select service for visitors to Lahore who are looking for convinience and expect excellent service within reasonable cost. Hotel One has four locations in Lahore:
Hotel One Downtown is located in the historic Anarkali Bazaar, just outside the Walled City or the Inner City of Lahore (Androon Shahr). The Lohari (Lahori) Gate is just 10 minutes walk to the north and the Data Darbar is about a 7 minute walk to the west from Hotel One.
The hotel is surrounded by the Urdu Bazaar, which is famous for its numerous book stores selling stationery, school, college textbooks and exam preparation guides. There are many notable publishers and retailers of books in the Urdu Language including the translations of the Qur'an, Hadith and Islamic Literature.
The Government College Univeristy is located across the street from Hotel One Downtown. Allama Muhammad Iqbal studied and later taught philosophy here. Other notable Alumni include Justice Javid Iqbal, actor Dev Anand, novelist Mirza Athar Baig, Prime Minister Nawaz Sharif and General Raheel Shareef.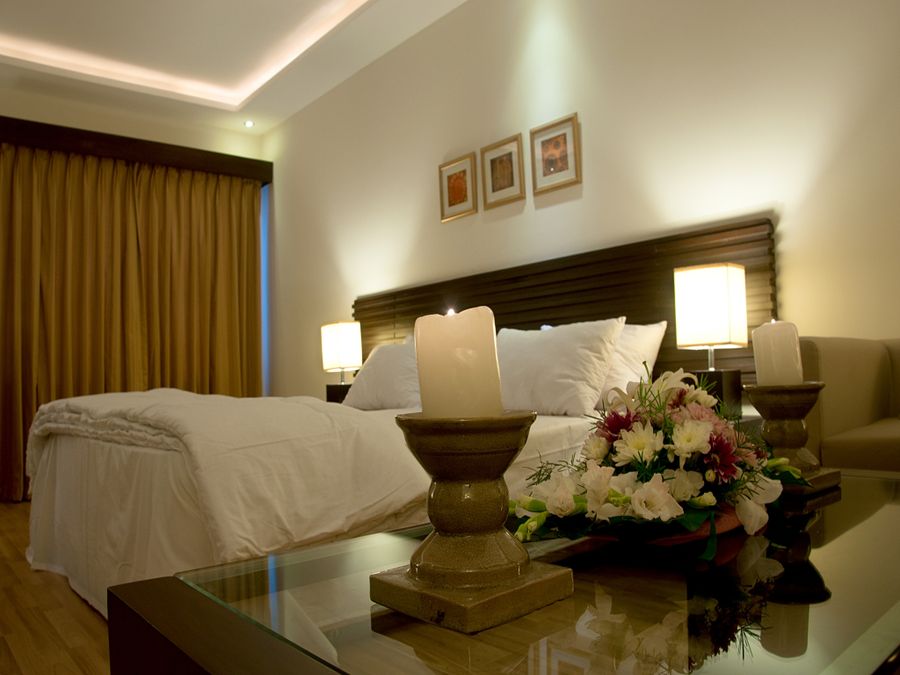 Similar to their other locations, Hotel One Downtown Lahore has three types of rooms: Deluxe, Executive and Suite. All rooms are fully airconditioned and furnished with modern furniture, a flat-screen TV and an in-room safe. The bathrooms are fitted with a standing shower-stall and include a hair-dryer and complimentary toiletries.
The Deluxe Room at Hotel One is the standard, and it has an area of 400 sq.ft. You have the choice between a king-size bed or two twin beds upon reservation. The Deluxe rooms are furnished with a wardrobe, a writing desk, and seating for two people.
The Executive Room is more spacious with an area of 440 sq.ft. It is furnished with a king size bed and includes all the amenities of the Deluxe rooms. With plenty of space to move around, the Executive room is ideal for a small family. It has a entertainment area that includes a flat-screen TV and seating for upto four people.
The Suite at Hotel One Downtown Lahore features a seperate bedroom and an entertainment area. The entertainment area includes a flat-screen TV, sofas and coffee-table. It is perfect for entertaining guests or just winding down as a family after a long day in Lahore.
The Bedroom has king size bed, and ensuite washroom, a work-desk and chair and an additional flat-screen TV.
All guests at Hotel One Downtown are offered a complementary breakfast of continental and pakistani food.
While the hotel restaurant itself has favourable reviews, there is a considerable lack of places to eat in the immediate vicinity.
The neighbourhood at night can be extremely quiet. However, the hotel is bounded by a compound wall topped with barbed wire and provides excellent security.
---
Al Safina Hotel Lahore opened in 2019 with an aim to attract families who are visiting Lahore. It is a full service hotel that has an outdoor swimming pool and a fitness centre. The hotel is located just south of Gawalmandi at the intersection of Abbott Road and McLeod Rd. You will find a countless number of stalls and eateries offerring delicious snacks, BBQ, stews, drinks and dinners almost 24 hours a day.
Abbott Road is the hub of TV production and Cinemas in Lahore. You will find numerous cinemas showing urdu and punjabi language movies dotted on both sides of the road. The headquarters and studios of Dunya News, PTV Lahore as well as a broadcasting station of Radio Pakistan are also located on Abbott Road.
The Lahore Al Safina Hotel offers three kinds of rooms: Standard Rooms that are sufficient for solo travellers and Deluxe & Executive, which are more suitable for couples and families. The rooms are decorated in a contemporary style with new furniture. You can choose between a King size bed or a two twin beds depending on your needs at reservation.
Every room at Al Safina Lahore are fully airconditioned, and include a mini-fridge, a kettle and a coffee maker. The ensuite washrooms are spacious, clean and fitted with a standing shower stall. The ensuite washroom in some of the Executive rooms have a state of the art jaccuzi and shower combination.
Curiously, some of the larger rooms have a counter top with bar stools, perhaps intended to be a dining area. However, this gives the space a non-personal, night-club feeling.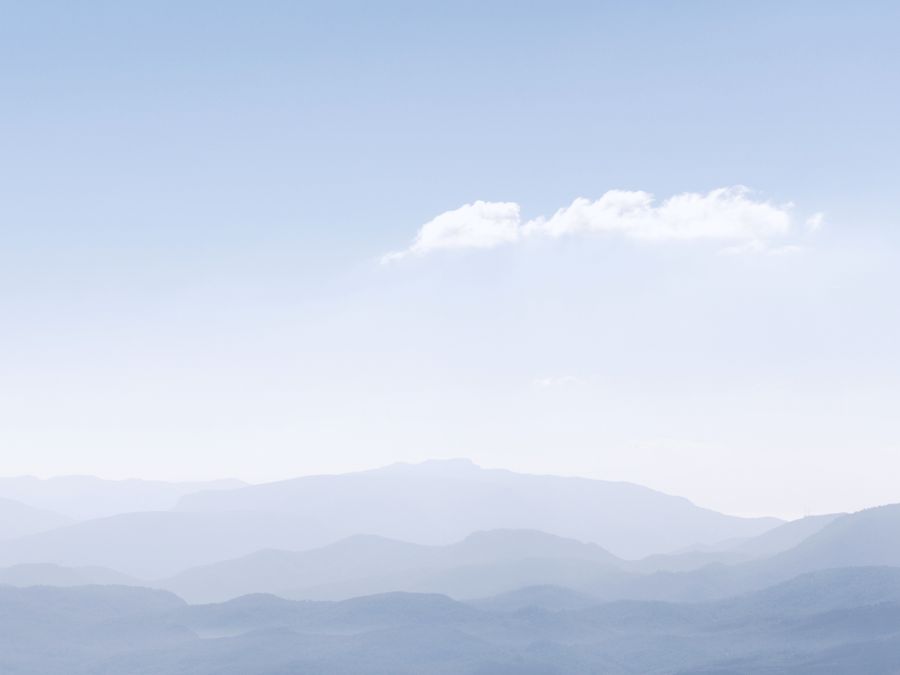 All guests at the Lahore Al Safina hotel are offered a complimentary continental and Pakistani buffet breakfast. However, choices may be limited, depending on your preferences.
The hotel has elegent spaces for conducting business meetings and events such as weddings and fundraisers. These banquet halls can acomodate anywhere from 50 to 500 people at one time.
---
The Lahore Tourist Inn Hotel is boutique establishment with modest offerings but aims to provide service with a satisfaction. It is located in the old Anarkali Bazaar, just a two minute walk from the Anarkali Food street, famous for its traditional Pakistani offerings such as pulao, tikka, mutton kadhai, and faluda. Mall road is just a minute drive to the east from the Hotel.
Just next to Hotel Tourist Inn is the St. Andrews Presbyterian Church, which has stood there since 1860. It was founded by members of the Scottish Highland regiment of the British East India Company, which took part in the 1857 Sepoy Mutiny. Today, it has an active congregation of more than a hundred families.
The Tourist Inn Hotel Lahore offers three sizes of rooms: Deluxe Single, which is 250 sq.ft, the Deluxe Double at 400 sq.ft and the spacious Executive with an area of 600 sq.ft. All rooms are furnished with a couch, chairs, a coffee table, a mini-fridge and a wardrobe.
The Deluxe Single room is ideal of couples as it has only one Queen Size bed. The Deluxe Double and the Executive rooms have an extra twin bed and are ideal for families with children.
All rooms have have individually controlled air-conditioners and ensuite washroom, which, however do not recieve high marks from the guests. Hot water is available for showers in the morning. The staff is very sincere and accomodating if you require anything.
All guests are offered a complimentary breakfast in the morning that consists of traditional pakistani dishes and tea.
There are two Banquet Halls at the Hotel Tourist Inn Lahore. One holds upto 150 people and is ideal for conducting business and holding meetings. The other hall can hold upto 500 people at a time, and is suitable for hosting anniverseries, weddings, and fundraisers.
---
We also recommend the following hotels around the Walled City of Lahore and Data Darbar
---
Lahore Hotels near Mall Road
Mall Road is one of the main arterial roads of Lahore. It has some of Punjab's most important buildings such as the Governor's house, the Punjab Assembly building and the headquarters of the Water and Power Development Authority (WAPDA).
Important public spaces such as the Lahore Town Hall, the Lahore Gymkhana, Bagh-e-Jinnah, the Lahore zoo and Nasir Bagh are also located along this road.
Mall Road is known for having five star hotels like the Avari, Luxus Grand, Faletti's, and Perl Continental. However, there are cheaper hotels located in quieter neighbourhoods nearby. We are going to discuss a couple of such hotels below.
Most hotels along Mall road are a 30 minute drive from The Allama Iqbal International Airport and less than 10 minute drive from The Lahore Junction Railway Station.
---
The Residency Hotel is located in an upscale neighbourhood just south of the intersection of Canal Rd and Mall Rd. While the historic centre of Lahore is about 20 minutes way, it is still a fantastic location with quick access to Mall Road and the nears to the shopping and the night-life of Gulberg and Shadman.
The Lahore Residency Hotel excels in truly disconnecting you from the busy city at the beginning and at the end of your day. The high compound walls secure you from the already quiet neighbouthood. The surrounding patio is beautifully laid out with numerous plants and makes for a delightful spot to take a late evening stroll or do an early morning Yoga.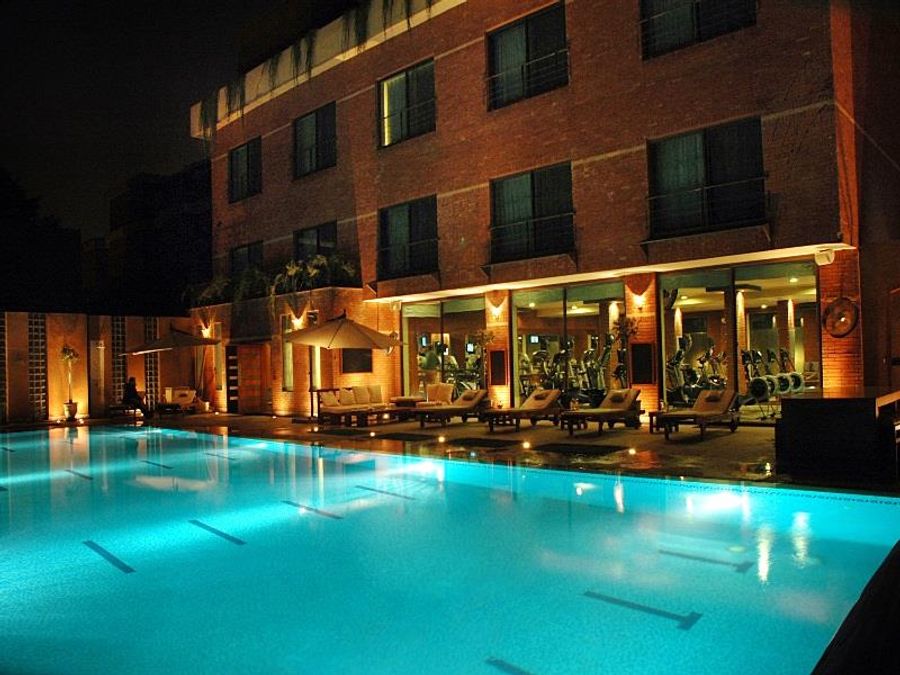 The hotel features an out-door swimming pool and a fully equipped gym that is open to all guests and members of the Structure health and fitness club. There is a Sauna as well a Spa facility to help you rejuvinate, relax and unwind.
The Residency Hotel Lahore has 43 rooms of various configurations suited to the needs of solo travellers, couples and groups. The rooms are spacious, with an average area of 365 sq.ft. You will find a flat-screen tv with cable and satellitte packages, a mini-fridge filled with snacks and beverages (available for a fee). Some rooms have a balcony to step out and take in the view of the greenery outside.
Solo travellers will find the Economy Room and the Deluxe Queen Room peacful and relaxing, with decor that is elegant. The Economy room has two single beds and the Deluxe Queen Room has a single Queen Size Bed. These rooms also have with a nightstand, and a sitting area two single couches and a coffee-table. There is a wardrobe to put away your things in.
Couples may enjoy the Deluxe King Room or the Executive Boutique Room as they are spacious and can accomodated more amenities such as larger couches, king-size beds and writing desk with a chair. The differences in these rooms are in their decor. While the The Deluxe has a decor that is more muted and conservative, the Executive Boutique is bold and modern with colours that help you wind down at the end of the day.
The Residency Hotel Lahore accomodates families with their Deluxe Family room that features two king beds. These rooms are spacious with 400 sq.ft in area and have all the amenities a family may require such as WiFi, HD-TV, Complimentary Breakfast and water and a spacious bathroom.
For those travellers and guests looking for affoarable luxury, solitude and rest, the Lahore Residency hotel has two kinds of rooms. The Designer Room is spacious and has a modern decor. The furniture is of rich mahogany and exceptionally comfortable. The room features a terrece that overlooks the surrounding greenery.
If you are kind of person who loves to swim and enjoy the water, the Executive Boutique Room with the Pool view may be just for you. This bold and stylishly decorated room is a perfect setting, providing the ultimate comfort and relaxation to unwind.
---
Lawrence View Hotel is located just behind Bagh-e-Jinnah (also known as Lawrence Gardens) on Lawrence Road. This location is easily accessible to most parts of the city. If you are able to avoid the Lahore rush hour, you can reach, the Walled City, Data Darbar or the Packages Mall within 15 minutes by car.
The Lahore Lawrence View Hotel 18 rooms that are spacious and comfortable. The decor is a mix of traditional and contemporary complimented by warm colours. The washrooms are clean, modern and are fitted with a standing shower, hair-dryer and stocked with complimentary toiletries.
The Lawrence View Hotel Lahore has rooms for solo travellers, married couples, families and groups. All rooms have a mini-fridge, couches a coffee-table, drawers and wardrobe to put away your stuff in. You may find a lack of a work desk and a chair.
The Deluxe rooms are the smallest, followed by the Executive rooms. The Junior Suite additionally features a Jacuzzi tub in the washroom. For large families and groups, there are Deluxe Triple Rooms which allow for three adults in a room to sleep on three seperate twin beds.
While the neighbourhood around the Lawrence View Hotel is quiet, there are opportunities for healthy activities around Lawrence View Hotel such as the Lahore Zoo, Bagh-e-Jinnah and the Lahore Race Course. The vicinity of the hotel, however, lacks in restaurants and shops. You may choose to either go to Shadman in the south or near Charing Cross (Faisal Chowk) on Mall Road which have a wide selection of eateries and plenty of shopping.
The Lahore Lawrence View Hotel provides a buffet breakfast to all their guests. There is a mini-bar in every room, filled with snacks, water and soft-drinks, available for purchase.
---
We also recommend the following Lahore hotels on Mall Road:
---
Budget Hotels in Gulberg, Lahore
Gulberg is the heart of fashion retail in Lahore. Within the area bounded by MM Alam Road and Main Boulevard Gulberg, you will find numerous malls and hundreds of stores stocked to the brim with the latest sarees, suits, dress materials and accessories for any event. Gulberg is a one stop shop for bridal fashion in Lahore with gold jewellers and stores for shoes, handbags and women's accessories located in close vicinity of each other.
Gulberg means a "Place of Flowers". The neighbourhood is home to large and beautiful parks such as Jam-e-Shirin Park, St. Mary's Park, and the Lahore Gymkhana. The near by Model Town, just east of Ferozepur Road, was envisioned as a garden town. It has large flower park in the middle, that attracts visitors and joggers every day.
If you are looking for even more fashion outlets, Lahore has another hotspot for fast fashion at Model Town Link Road, just west of Model Town. Here you will find ready-to-wear apparel at brand names such as Zara, Juned Jamshed, Adidas and Khaadi, suitable for daily wear, work, and school.
The Allama Iqbal International Airport is around a 25 minute drive to Gulberg. The Lahore Cantt (Cantonment) Railway Station is located on the eastern edge of Gulberg in Iqbal Colony next to the Lahore Gym Khana. It is the second to last stop for trains arriving from Karachi before terminating at Lahore Junction.
---
Mary Leena Hotel continues to get high praises from its guests for the hospitality of its staff. The hotel has recently undergone renovation to update its look. It is located just a 5 minute walk from MM Alam Road, Main Boulevard and the Main Market, where you have countless of opportunities for shopping and eating. The hotel itself is located in a quiet neighbourhood, inside a secure, high compound wall.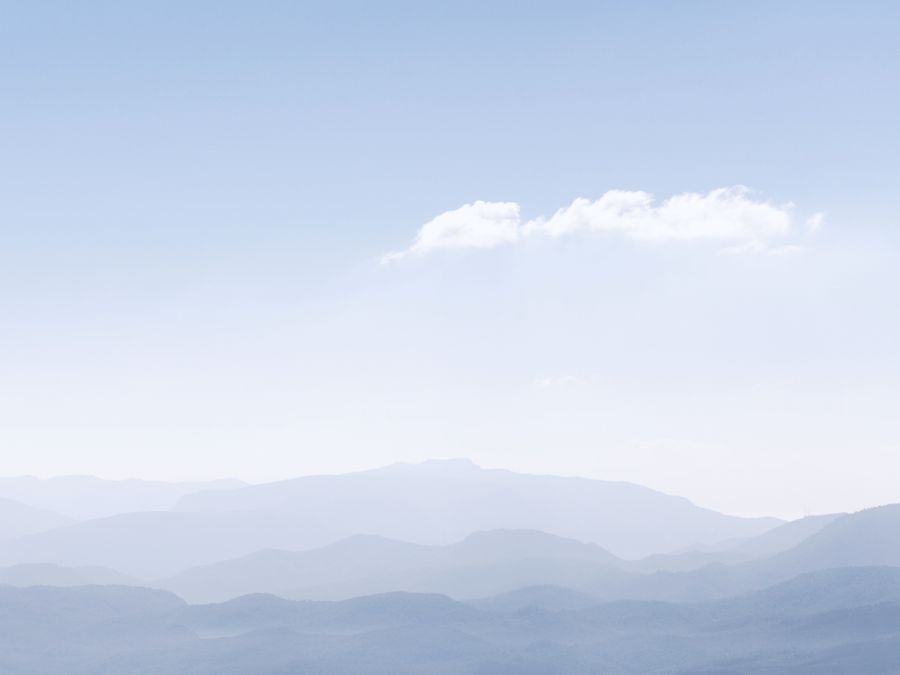 The Hotel is in a low-rise building that is two storeys high. The spacious Executive Rooms are located on the ground floor, and are wheel-chair accessible. The Executive Rooms are 430 sq.ft in area and includes a mini-fridge. The Deluxe Rooms , which have an area of 225 sq.ft, are however located on the above floor, and are accessed only by stairs.
The Lahore Mary Leena Hotel spares no effort in showcasing its brand. The rooms are designed to provide coziness and help you relax in full air-conditioning, at the end of your long trip and your long day. The furniture is custom designed, and includes a beautiful king size bed, a wardrobe, vanity, dresser, a sitting area and a coffee-table. Amenities include a flat-screen tv with HD Cable and Satellitte and a mini-fridge.
The ensuite bathrooms are lined with marble and are spacious and extremely clean. They feature a fully enclosed glass shower stall with a rain shower-head.
All guests at the Mary Leena hotel are offered a complimentary breakfast that is continental style, consisting of eggs, toast, orange juice and tea. You may have your breakfast in your room, which is plus.
---
Al Burhan Express is a boutique hotel located just 5 minutes by walk from Main Market, Gulberg. This hotel consistently gets high marks from guests for its location, hospitality, security and its rooms. The hotel is part of Al Burhan Real Estate, a subsidiary of Al Burhan Enterprises, which manufactures Electronic Surveillance and security systems. The company has installed a sanitation gate at Al Burhan Express Hotel in order to mitigate the spread of Covid-19, Influenza and other harmful organisms.
The Lahore Al Burahan Express hotel has 15 rooms all of which have their own individual style. The hotel goes beyond for new couples and their families who wanting unique decorations and special touches to their honeymoon suites. There are 3 types of rooms depending on their size Deluxe Rooms average an area of 140 sq.ft (excluding washroom space), the Executive Rooms are about 180 sq.ft the Junior Suite is about 180 sq.ft and the Family Suites have a living area of about 250 sq.ft.
Solo travellers can choose to have a Deluxe Room with a single bed which is also the cheapest. The Family rooms can accomodate two adults and two children and feature very spacious washrooms.
All rooms are fully air-conditioned, and have a flat-screen TV, vanity, a wardrobe and a sitting area. You may find a mini-fridge and a work-desk lacking. All guests are offered a free breakfast of pakistani and continental dishes in the morning.
Al Burhan Express Hotel stands in a quiet neighbourhood of Lahore Gulberg. While seemingly close to the financial heart of Main Boulevard Gulberg and MM Alam Road, you may still require a rickshaw or a chingchi to get to the shops or restaurants. Nevertheless, this is a great location to quickly reach to all parts of the city.
---
Royaute Luxury is unique among hotels in providing a kitchennette with every room. The kitchenette has a microwave, a mini-fridge, a sink and cabinets. A hot-water kettle is also available along with complimentary tea (and coffee), sugar and dry-creamer. The mini-fridge is stocked with drinks and snacks that are available for purchase.
The rooms at the Lahore Royaute Luxury Hotel are brightly light and quite spacious. While the hotel focuses on serving business clientele with corporate style branding such as Executive Suites, Premium Suites and Business Suite, these rooms are perfectly suitable for families of up to four people.
The smallest rooms at thar Royaute Lahore have an area of 300 sq.ft while the largest room is 400 sq.ft in area. All rooms are have modern furniture with clean lines and include a king size bed, a wardrobe, a sitting area and coffee table. The bathrooms have a glass enclosed shower stall. The washroom in the Business Suite additionally features a jacuzzi tub.
While thre is a Chinese and Thai Restaurant on site, The Royaute Luxury Lahore is located in the middle of the food street of MM Alam Road. In the immediate vicinity, you will find american fastfood such as Pizza Hut, Burger King, KFC and McDonalds. Some of the top restaurants in the neighbourhood are the Qabail (Afghan), Nisa Sultan (Turkish), Shing Fung (Chinese) and Karachi Kanteen.
The Royaute Luxury Hotel is a regular venue to host events, conferences and weddings. It has an event hall that can hold upto 100 guests and it is fully equipped with presentation and conference call technologies. The venue has a garden patio for events as well for having meals or where you can simply sit down and have a cup of tea in the open air.
---
The Lahore Oban Hotel is named after a scenic town in the Scottish highlands. This trendy hotel is located right next to Liberty Market which is the centre for bridal fashion in Gulberg. It opened its doors in late 2019, followed by a formal opening in February 2020 with a ceremony attended by the Governor of Punjab, Chaudhry Mohammad Sarwar.
The rooms at The Oban Hotel Lahore are furnished with a lavish decor, that includes subtle and not-so-subtle hints of the brand's signature purple. There are three types of rooms offered at the Oban: Deluxe, Junior and Executive.
The Deluxe is the standard room, with a an area of 175 sq.ft. It is fully airconditioned and includes a flat-screen TV, a wardrobe, a couple of chairs and complimentary water and tea. You have a choice of either a King size bed or two twin beds upon booking.
The washrooms are tiled in warm colours and feature a glass enclosed shower stall. They are exceptionally clean and are stocked with complimentary toiletries, towels and slippers.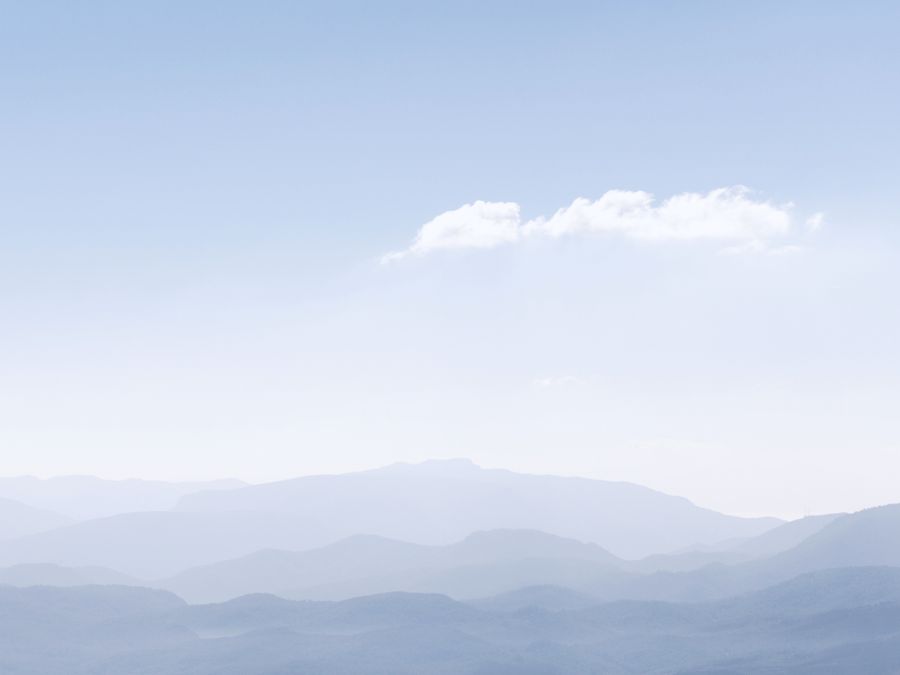 The Junior Suite and the Executive Suite have partitioned sleeping area, giving a sense of coziness and privacy. These rooms are spacious and additionally include an entertainment area with couches and a coffee-table as well as a work-desk with a chair. The couches open out to full size beds, therefore accomodating additional room-mates.
The Oban Hotel has a BBQ restaurant on its roof-top, called Lahori. It serves traditional Pakistani dishes with a gourmet flair. The restaurant is also open for buffet breakfast and lunches consisting of many Pakistani favourites such as Khagina, Halwa Pathora, Kheema Matar, Biryani and Haleem. Combined with excellent vibes, the rooftop offers beautiful views of Gulberg and Model Town.
---
We also recommend the following hotels in Gulberg, Lahore:
---
Budget Hotels in Johar Town, Lahore
The Lahore Shelton Hotel is part of the TM hotels group based in Peshawar. It is located less than a five minute walk from the Lahore Expo Centre, and a four minute drive from the Emporium Mall. The hotel is easily accessible by car, being only 5 minutes from the National Highway 5 and Canal Road.
Buses operated by the Punjab Mass Transit Authority can be reached by walking to north to Canal Road (Route 8) or by walking west to Nazaria-e-Pakistan-Avenue (Route 16)
---
---
The smallest rooms at the Shelton Hotel Lahore area around 200 sq.ft, and are sparsely furnished with a queen size bed, a couple of nightstands, chairs and a coffee table. For couples and those travelling in pairs, there are Deluxe rooms that have two twin beds or a king size bed. These rooms are larger, upto 300 sq.ft in area.
Guests have complained about washrooms needing an upgrade. They are quite basic and are fitted with a sink, toilet and a standing shower.
All guests are offered a complimentary breakfast in the morning. You will find numerous Pakistani restaurants and American fast-food on Nazaria-e-Pakistan Avenue. The Emporium Mall also has a more than 40 restaurants dishing out foods from all over the world.
---
12th Avenue is a guest-house located just a 2 minute walk from the Daewoo Express Main Bus Terminal under the Thokar Niaz Baig Flyover in Lahore. It is located on the west end of the city of Lahore, on the National Highway 5 at the western terminus of Canal Road. This location is therefore quickly reachable by highway from the Walled City of Lahore in the north and the Defense Housing Authority (DHA) in the south. If you are arriving at Lahore by air, the airport is a little over a 40 minute drive to the hotel.
Perhaps because of it's familiar sounding name and through it's social media marketing effort, 12th Avenue is popular with foreign tourists and backpackers on a shoe-string budget.
The decor inside and outside of this guest-house can be described as youthful to border-line eccentric. The common area and the lounge is decked with copies of familiar and not-so-familiar art-work, memorabilia and other buffoonery – some accidental and some deliberate such as two-blade ceiling-fans.
While guests have complained about the lack of amenities in the rooms such as toiletries, towels, phones and televisions, some of the rooms have recently been upgraded to adresses these issues. The rooms are generous in space, starting at 600 sq.ft in area upto 900 sq.ft. Some rooms that have two queen beds are ideal for groups and families.
The decor of the rooms at the Lahore 12th Avenue hotel can be described as rustic and nostalgic, but the upgraded rooms are modern with contemporary furniture. The upgraded washrooms are beautiful. The shower-stall are laid with beautiful tiles and the largest bathrooms additionally have a soaker tub.
Outside the rooms, you will find a freindly and and eager staff in the reception. There is a lounge area where you can sit down, watch television, play a game of chess, darts or go wild on foosball. You will also find a swimming pool where you can splash around during a hot Lahore afternoon.
An in-house kitchen at the 12th Avenue Hotel Lahore serves breakfast and other continental variety. However, there are not very many places to eat near in the immediate vicinity, apart from a Pizza Hut, KFC, and a Hardee's on the main road. If you must have a proper meal at a Pakistani restaurant, you will need to take a 10 minute walk or a 2 minute drive to Raiwand Road where you will find plenty of places serving tikka, sajji, noodles and fish.
---
We also recommend the following hotels in Johar Town, Lahore:
---
Budget Hotels in the Defence, Lahore
The Defence Housing Authority (DHA), or simply Defence or alternatively, the Lahore Cantonment, is one of the most expensive and posh communities of Lahore. Originally developed as a cantonment to house officers of the Pakistan Armed Forces, the DHA is now open to civillian ownership. Most of the properties here are "villas" that are compounded within high walls and may boast additional security.
A relative lack of hotels in the DHA has lead to enterprising property owners turn their residences to guest houses, offering a secure and comfortable experience. These guest houses are an affordable option for families or groups visiting Lahore.
Hotels in the DHA Lahore primarily serve clients looking to host events such as a weddings and get-to-gethers in a serine and secure environment. Guests who are checking into rooms at these hotels usually have a specific purpose within the cantonment area. You will find people on a very focused business trip, students and parents visiting nearby colleges or universities or (families of) patients awaiting medical treatment in one of the hospitals in the DHA.
---
Faletti's Express DHA Lahore is part of Imperial Hotel Management Services that also operates the historic Faletti's Hotel on Mall Road and Faletti's Grand Gulberg, both of which are rated five star. Faletti's Express in the Defense Housing Authority (DHA) is their newest venture which opened in 2019. It is located on DHA Phase 1 Main Boulevard, and close to the Aadil Hospital and the National Hospital & Medical Centre.
The exterior of the Faletti's Express hotel is modern and blends in neatly with the surrounding area. The interior including the foyer, and the reception areas are modern, comfortable and inviting. You will find the hotel's featured restaurant Café de Brando on the ground floor. The restaurant serves Breakfast and Lunch buffets and A-la-carte dinners featuring traditional pakistani and BBQ dishes.
The decor of the rooms, pay homage to the the original Faletti's hotel. The furnishings are finished with beautifully polished wood and draped in luxurious fabrics. Each room has a wardrobe, a couple of chairs and coffee tables, a work-desk, a mini-bar and a flat screen TV. The washrooms are clean and have a glass enclosed shower-stall.
The for solo travellers, Faletti's express has a 200 sq.ft Single Room which has a queen size bed. Couples, and small families may find the Deluxe Rooms more suitable. With a 225 sq.ft area, the Deluxe rooms can accomodated for an entertainment area furnished with couches and a coffee table. The Executive Rooms are also similarly furnished but with an expansive 500 sq.ft space that is perfect for families and groups of up-to four people.
If you wish to host business meetings, Feletti's express has a board-room that can seat between 25 at 45 people. For larger events such as fundraisers and weddings, there is banquet hall that can accomodate upto 100 guests in a 2500 sq.ft area.
---
Lahore Continental is located in the Cavalry Ground neighbourhood, sandwiched between Gulberg and the Cantonment Area. The fashion district of Gulberg is a 7 minute drive while the Airport gates (while seemingliy close) are a 25 minute drive. Cavalry Hospital is located across the street from Lahore Continental. The hotel stands in the middle of the main commercial area of Cavalry Ground, surrounded by several shops and restaurants.
The Lahore Continental offers a beautiful ambiance in the reception area that is followed through in to the rooms. The rooms are made cozy with bold colours. They are furnished with mordern, contemporary furniture that is both comfortable and beautiful. Every room has a large wardrobe, couches and coffee-tables. The bathrooms are beautifully tiled, and have a glass enclosed shower stall. In-room amenities include a hot-water kettle, tea, mini-fridge, flat-screen tv and toiletries in the washrooms.
To make things interesting, the color and style of decor varies even between rooms of the same type. So if you ever decide to visit again, your experience will differ if you were assigned a room that is different from your previous stay.
The Lahore Continental has three types of rooms on offer: Deluxe, Executive and Family Suite. The Deluxe rooms are 235 sq.ft in area. You have choice to reserve a room with a single queen bed or two twin beds depending on your circumstances.
The Executive rooms and the Family Suites are quite spacious, with an area of 480 sq.ft. The Executive Rooms are arranged similar to the Deluxe rooms and may additionally work desk and a chair. The washrooms have a tub and a shower combination.
The Family Suites at the Lahore Continental have a queen size bed along with a combination of either two twin beds or another queen size bed or a sofa bed. These rooms are ideal for families due to their space and amenities such as a game console in the entertainment area.
All guests are offered a complimentary breakfast in the hotlel restaurant, offering a limited buffet. There is parking available on the street for guests arriving in their own car.
The Lahore Continental previously has had guest complaining about the efficiance and the behaviour of their staff, however, the hotel has since then ikproved its image, and has been praised with several positive reviews since.
---
Marvel Hotel is located next door to Packages Mall – Lahore's second largest shopping complex. It's proximity to Ferozepur Road makes it quickly reachable to the northern parts of the city and the historic sites. You can also travel south on Ferozepur Road towards Kasur and connect to the Lahore Ring Road at Gajju Matah or end at the Indo-Pak border at Ganda Singh Wala.
The accomodations at the Marvel Hotel Lahore are comfortable with decor that is classic but luxurious. You will find a large wardrobe to put away your things in, a work desk, vanity, chairs and coffee tables. In room amenities include a mini-fridge, a hot water kettle for tea, a flat-screen tv and Free WiFi. Room sizes are around 430 sq. ft for both Deluxe and Executive Rooms.
The washrooms are spacious, clean and are fitted with a bath-tub and shower combination. You will find a hair dryer, towels and complimentary toiletries for your use.
All Guests are offered a complimentary breakfast at the hotel's Alforno Restaurant. You will find a buffet laid out with a variety of Pakistani, Italian and western dishes along with an assortment of desserts and pastries for Lunch and Dinner and High-Tea.
Guests of the Lahore Marvel Hotel usually rate it highly for its service, comfort, location and the proximity to fast fashion.
---
We also recommend the following hotels in Defence, Lahore: